How to maintain concrete mixer of a batching plant
  As a relatively independent unit of a concrete batching plant, concrete mixer machines must be maintained regularly. The maintenance should be carried out as below.
  Mixing System Maintenance
  1. The mixing drum must operate stably without loosening problem with shafts and lining plates. Any of these parts must be replaced promptly in case of damages.
  2. If any of the lining plates, shafts, scrapers or mixing arms are too worn to be adjusted properly, they should be replaced with new ones in time.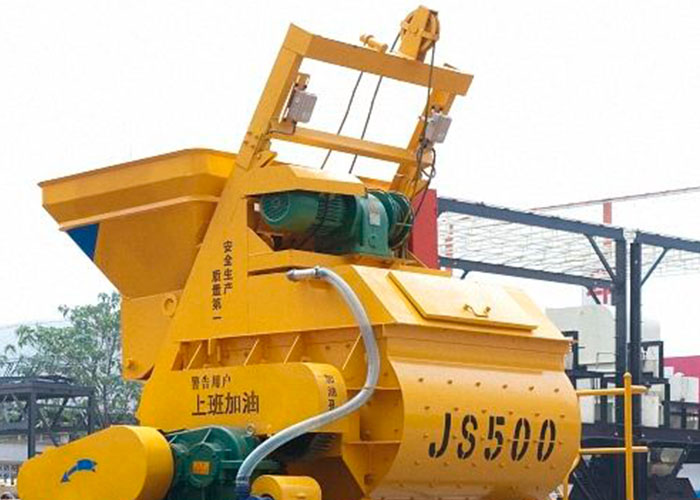 3. Have a periodic cleaning of concrete stuck onto the interior drum wall of the concrete mixer. Accumulated concrete will take up volume space of the mixer and speed up sticking of future concrete.
  4. The opening and closing of the outlet door will be affected by materials stuck near the feeding mouth, which makes the mouth smaller and the material feeding more difficult. Thus it's necessary to keep a regular cleaning of the outlet.
  Installation and Cleaning
  1. The mixing unit of a mini mobile concrete batching plant must be installed firmly with all its components connected tightly.
  2. The body, operation room and mixing site of the mixer must be tidy and clean.
  3. Pay special attention to fastening of connection between the mixer's components and vibrating parts of the concrete batching plant.
  Lubricating
  The shaft end seal of the mixer should be refueled periodically or at each start, which ensures the long-term normal operation of the oil seal structure. Other fueling points, such as each turning, rotating wheel and track, should be refueled regularly.