CATEGORIES
Tel:

+86-371-65621392
Email:
What Is The Cost to Build A Small Concrete Plant
HZS35 concrete batch plant
is a typical small concrete plant. In recent days, there are many customers to consult what is the cost to build a such small concrete batching plant. Now, we will teach you how to calculate roughly.
A concrete batching plant consists of a concrete mixer, batching machine, cement silo, weighing system, control room, transport vehicles. Of course the specific needs are determined according to the actual situation of the site.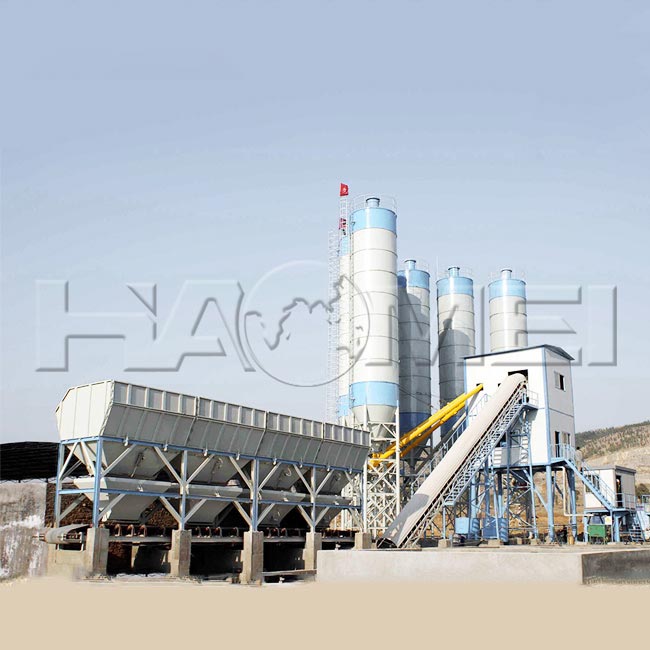 The price of the concrete mixing plant of different configurations is different. The final cost is also affected by factors such as the size of construction site and position. The price of large and medium-sized mixing stations is from twenty thousand to hundreds of thousands.
Take HZS35 concrete plant for example. The production capacity of the HZS35 concrete plant is 35 cubic meters per hour. The actual production capacity of the production site is 25 million cubic meters per hour. Its daily output is 200 m3. In China, the profit per cubic meter is 10-15 dollars, then that of one day is about 2000 dollars. The cost of one set of HZS35 concrete batch plant is about 30, 000 dollars. You can recover costs around about 20 days.
HZS35 concrete plant adopts computer and inverter controls to achieve soft start, featuring small impact and less belt sticky. High-precision ingredients can be achieved in a short period of time, which greatly improves work efficiency.
It adopts automatic control system, with screen display, matching storage, automatic compensation and other function. The accessories follows the industry standard, therefore its maintenance is very convenient.
Haomei Machinery has different kinds of
concrete batching plant for sale
. Welcome to leave message below to inquire what you need.