CATEGORIES
Tel:

+86-371-65621392
Email:
The Control System of Central Mix Concrete Batch Plant
The control system of the
central mix concrete batch plant
is a multi-task, multi-window, multi-user computer centralized control and management system based on Windows/2000 as the control platform with the current international leading technology level.
The system is composed of industrial control computer host, basic system template, I/O template, high-precision power supply, high-performance signal amplifier and color display, printer, mouse, keyboard and other peripheral devices.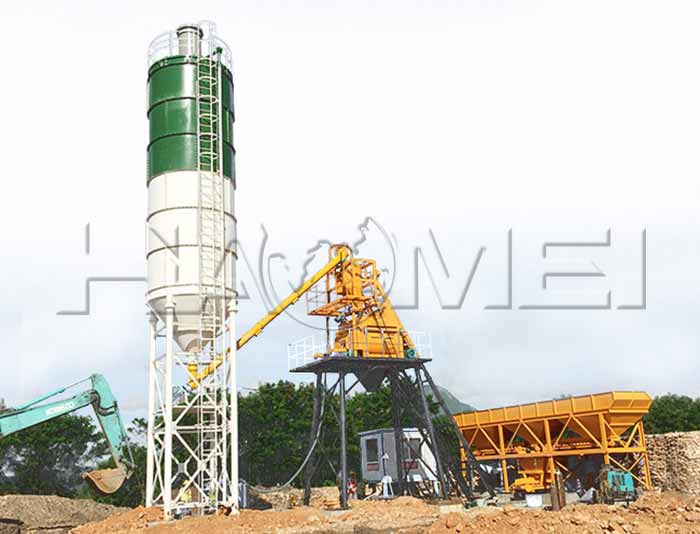 Main functions of the centralized control system
1. Program login and account setting function and operation module permission setting function ensure that irrelevant personnel cannot enter the production system.
2. With the built-in real-time fault self-diagnosis and detection function, so the fault search is fast and accurate, and it is convenient for maintenance.
3. The production process adopts the whole simulation dynamic screen display. The main production screen is divided into three areas, namely the production area, the management area and the monitoring area.
4. The weighing advance is automatically corrected. The pulse-type automatic supplementary weighing, and the automatic deduction function can make the dynamic batching accuracy of materials higher than any previous control system, which can restore a large amount of raw material losses for your company every year.
5. The ratio value can be automatically converted according to the volume of the car.
6. In the production process, it can be adjusted at any time through the control parameter dialog box as needed, which is convenient for the operator to optimize the control process.
7. The computer simulates and displays the material level of the powder silo. By manually inputting the weight of the powder into the silo, the system will automatically display the material level of the powder silo on the main production screen in combination with the material usage during production.
8. The system calibration system has an intelligent computer-assisted rapid calibration function, and only needs to use the weight once and the calibration data is automatically recorded and saved by the computer.
9. It randomly query or display and print production reports, statistical reports and user reports for any period of time for users to query, print, and analyze immediately.
10. Electrical or mechanical isolation technology and multiple ground wire processing technologies are used for all signals in and out to completely cut off the influence of any external interference factors on the system.