Strengths of Haomei Batching Plant
  Batching plant serves as an inevitable part for small or large construction projects. Manufacturers, with the development of city building around the world, vie to attract customers home and abroad. In a way this means buyer have more choices, which seems to be a good thing. However, multiple choices make it more difficult to make a decision. A buyer has to spend much time analyzing and comparing suppliers before putting an order.
  Here we recommend one of the largest batching plant manufacturer in China--Haomei. It has decades of manufacturing history and ten years of exporting experience. Its products has won popularity in Russia, Saudi Arabia, South Africa, Pakistan, Thailand etc.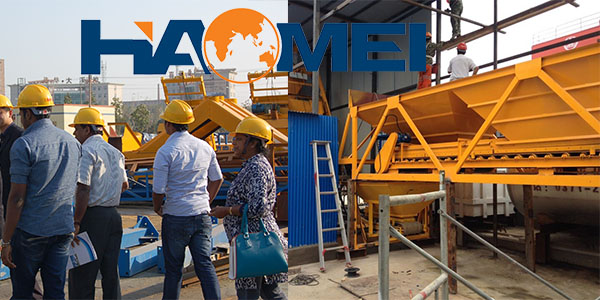 Generally speaking, Haomei batching plant has the following strengths. First, it's equipped with mixers of famous brands from home or abroad. Clients can also name any brand for their orders. Second, frequency converting technique is applied for raw material distribution. Coarse grading can reach a precision of 95%, and precise grading 99.5% and above. High precision grading can be realized in a short period of time by application of frequency converter. Third, action parts like air cylinder has a low frequency of movement, therefore, the batching plant boasts low failure rate. Fourth, operators can judge directly slumps of concrete by electric current curves on the monitor. Fifth, advanced data management system enables operators to store, find and print production data conveniently. Last but not least, Haomei batching plant is extraordinarily cost-efficient. Welcome to contact april@concretebatchplant24.com for more information.