CATEGORIES
Tel:

+86-371-65621392
Email:
The Concrete Mixer Machine Favored in Malaysia
The small concrete mixers are much favored in Malaysia. There are generally two kinds: twin shaft concrete mixer and drum mixer. The popular models are JS500 mixer, JS1000 mixer and JZC350 mixer.
The production efficiency and mixing quality of twin-shaft concrete mixers are far superior to other types of concrete mixers, so they are well received by customers. The shell is tightly sealed, and there is no phenomenon of flying ash and ash leakage.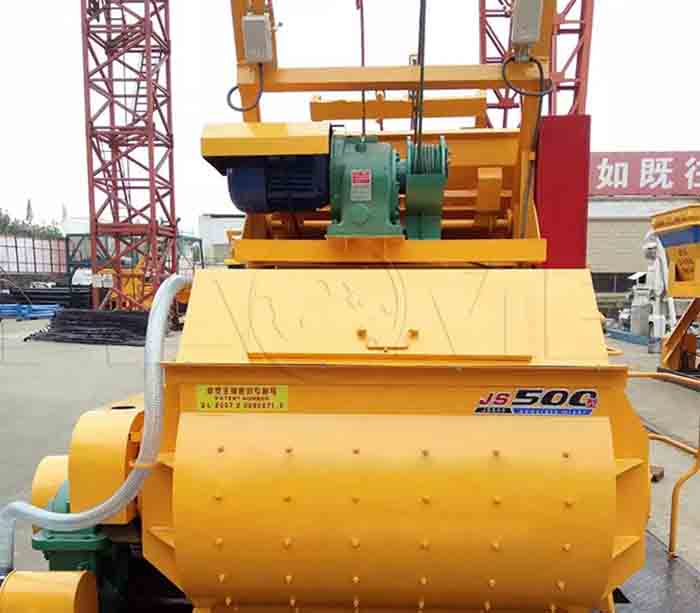 JS500 concrete mixer
It is a kind of twin shaft concrete mixer with a capacity of 0.5 cubic meters. It uses a hopper for feeding and is widely used in various small concrete mixing plants, brick factories, small PC component factories and other fields
The JS500 mixer has high mixing efficiency and can complete mixing in the.20 seconds. The core components are fully automated by robots to ensure the robustness of the system. Our referral price is about $8000.
JS 1000 concrete mixer
It is also known as 1 m3 concrete mixer, which is often chosen as the mixing host of hzs50 and hzs 60 concrete batching plant. It has convenient water control, high mixing power, low power consumption, strong power, etc.
JS100 concrete mixer is suitable for all kinds of prefabricated component factories and industrial and civil construction projects like water conservancy, roads, bridges, etc. It can mix dry hard concrete, fluid concrete, lightweight aggregate concrete and various mortars. The main components of Haomei electrical control system all adopt imported components, with excellent performance and high reliability.
Diesel concrete mixer
The diesel concrete mixer is specially designed for remote areas without electricity. It is to install a diesel power generation system on the basis of the existing JZC350 diesel engine, which provides electricity for the machine.
It can also provide work and night lighting. n addition, this machine can be connected to an external power supply when there is one, achieving dual-purpose diesel and electricity. Haomei Machinery has different types of concrete mixers. Welcome to leave message to inquire what you need.